Kono Oto Tomare! Sub Español
Temporadas y episodios
2
Temporada 2 Oct. 06, 2019
1
Temporada 1 Apr. 01, 2019
Sinopsis
Kono Oto Tomare! Sub Español Sounds of Life[1] (この音とまれ!, "Stop This Sound!") is a Japanese manga series written and illustrated by Amyū. The series began publication in Shueisha's Jump Square magazine in August 2012, and has been compiled into 19 tankōbon volumes as of December 4, 2018. It has been reported that over 2.3 million copies of the manga have been sold. An anime television series adaptation by Platinum Vision premiered in April 2019.
Si te gusta SuperGoku.com recomiéndalo con tus amigo, tambien dale like a nuestra Fan Page
The story focuses on the Koto club of the Tokise high school. Takezō Kurata, in his second year, is the only member left in the Koto club, after all the senior members have graduated. While he is trying his best to recruit more members into the club, Kudō Chika submits his application. But, since Kudō is known to be a delinquent, one who destroyed his own grandfather's koto shop, Takezō is apprehensive about him. Things change when he comes to know the truth. Also joining the club is the Koto prodigy, Satowa Hōzuki, who has her own agenda. More members join the club in time, holding their own reasons for joining. However, in the end, they all have the same goal – to play at the Koto Nationals competition.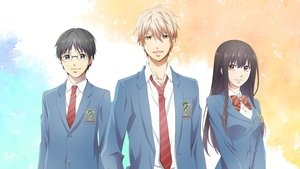 Fecha de primera emisión
Apr. 01, 2019
Última transmisión
Apr. 01, 2019
Duración media
23 minutos